The majority of Anaerobic Digestion (AD) plants suffer from low performance, operating at only 65% of their full potential.
AD faces multiple problems:
This leads the AD operators to spend time and money looking for innovative solutions to overcome these problems and increase plant's efficiency as well as their revenue.
CreChar® is a unique patent-pending additive that brings peak performance to Anaerobic Digestion.
CreChar® is produced using a high temperature, oxygen-limited process called Pyrolysis from low value paper waste, like used paper cups and low-quality paper and cardboard waste. 
CreChar® is environmentally friendly, improves soil quality and offers long-term carbon sequestration.
CreChar® addresses multiple issues in the biogas production process and ensures higher gas and digestate quality and increased production efficiency when added to the process. CreChar® comes in two grades: standard and premium. The Premium CreChar® is bespoke product tailored to the individual needs of each biogas plant to ensure the top performance.
Carbogenics offers operational service consultancy along CreChar® to provide the AD plant owners with the confidence of the highest possible plant performance.
CreChar is a porous carbon additive, with a unique composition of organic and mineral components
Which provides three key benefits:
Thanks to its unique properties, CreChar® can increase the stability and efficiency of the biogas production process. We tailor the necessary treatment to the requirements of individual AD plants to provide improvement in biogas yields up to 15%.
Anaerobic Digestion Industry
Anaerobic Digestion plants convert organic waste like food waste, sewage sludge and farm manure into renewable energy and liquid digestate fertiliser. There are more than 17 000 Anaerobic Digestion plants based in Europe that together produce enough energy to power more than 60 million homes.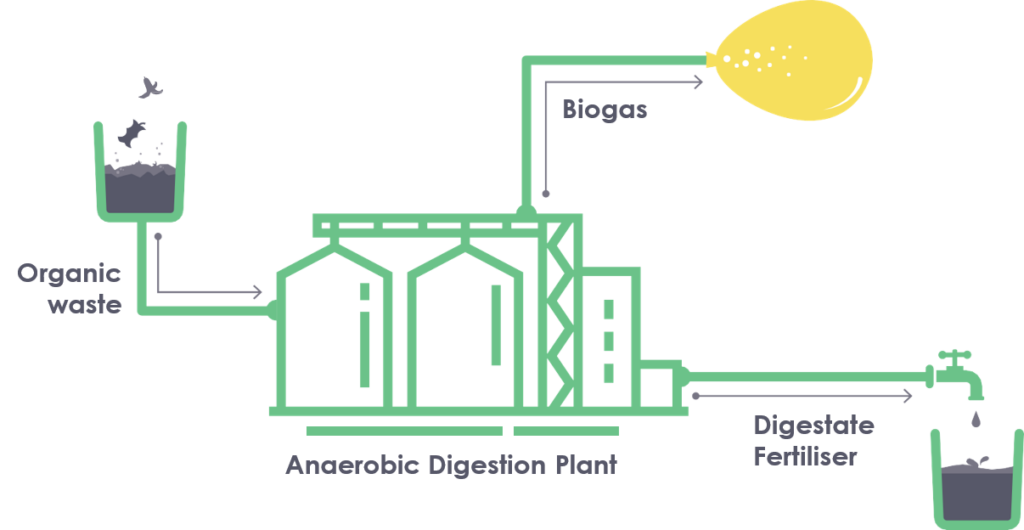 Services for AD operators
We offer consultancy and analytical services for AD operators including comprehensive tests in fully automated lab reactors.
Consultancy
○ Feedstock optimisation
○ Foaming
○ Digestate valorisation
Analytical services
○ Feedstock-specific biogas
and methane yield
○ Digestate residual biogas yield
○ Volatile fatty acid composition
○ Microbial composition status and dynamics
Facilities
○ 3 L test CSTR reactors with
automatic feeding
○ 100 mL syringe system for batch AD test
○ Chemical analysers
○ Metagenomic analysis
We save carbon at every step of the way.